Upcoming Events & Programs
Quick List of ALL Events & Programs:
Saturday, December 3: 10am – noon – Gingerbread Festival (book give away & cookie decorating)
Sunday, December 4:  2-4pm Art Reception with artist Cynthia McGuirl
Thursday, December 29: Time TBD – Augmented Reality Workshop for children
Every Monday: 4-6pm – Starting Nov 14, 2022 – D&D group (mostly middle school ages)
Every Tuesday: 10am-11am – Children's Storytime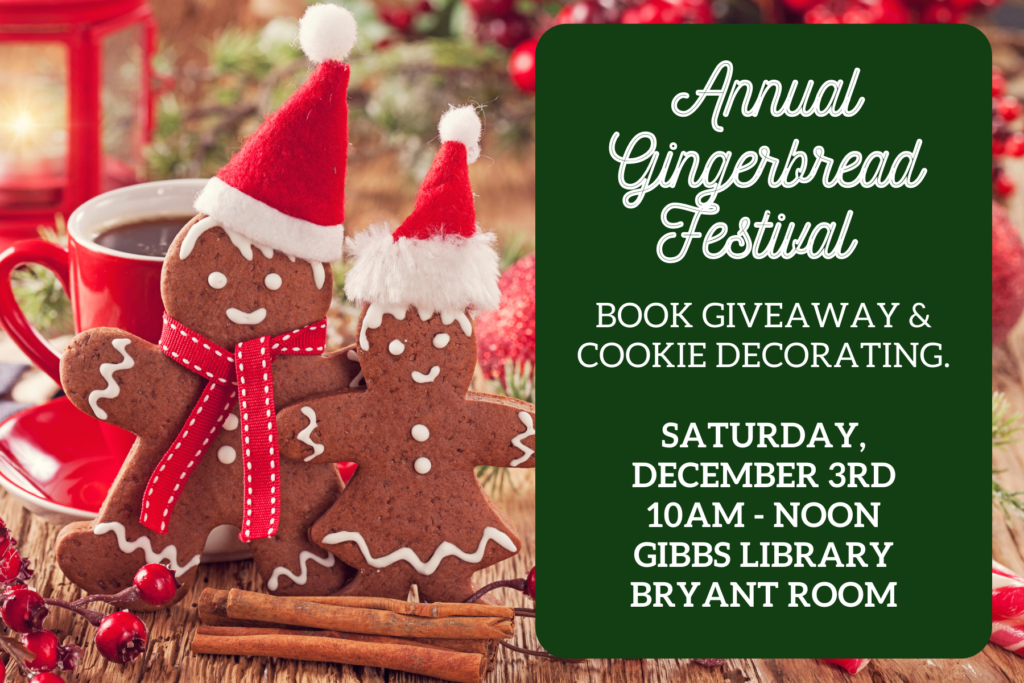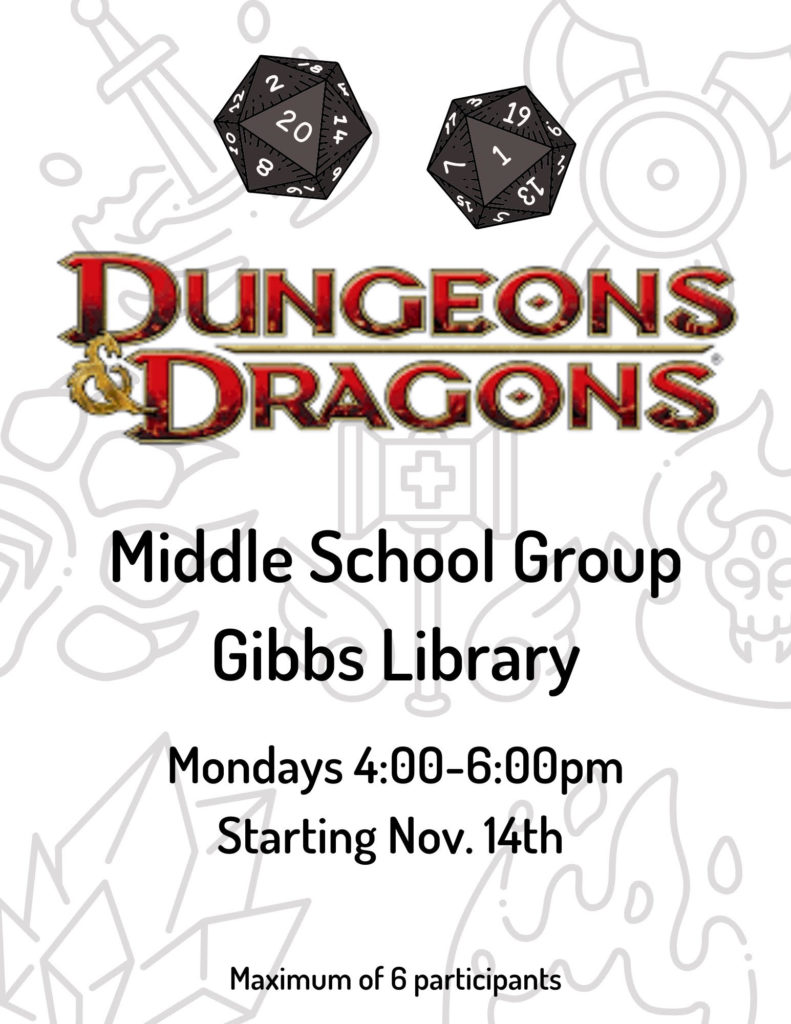 ---
***No classes are currently scheduled. Please email us if you would like us to host a specific class. *** Otherwise, we will add more classes soon.
Classes will be held in the Bryant room. And there will be a maximum of 10 students per class. Visit the NDEC website to register for any of these classes, and perhaps some offered online as well. If you have trouble with registering or would like assistance, please call us at 207-845-2663, come in and ask for Misty, or send an email to info@gibbslibrary.org
Also, check out the list of classes they offer HERE, and let us know if there is something you'd like to see on our schedule!
Do you or someone you know need a device? A Windows 10 laptop, Windows 10 desktop computer, or data-enabled Android tablet? Misty is now a trained Affordable Device Referral Partner for NDEC's affordable device program. Send her an email at info@gibbslibrary.org to set up a time to meet in person or over the phone to see if we can hook you up with the technology you need! You can preview or submit the application here .
---
As long as Knox county's community transmission risk of COVID19 is at medium or low, masks are OPTIONAL in the Gibbs library, per CDC guidance. When the risk level is HIGH we require anyone entering the library wear a mask. We review this decision regularly. Please call or email if you have any questions or concerns. There are no restrictions on number of visitors or their length of visit. Curbside options remain available by request.
Thank you for your understanding,
Gibbs Library Board of Trustees, Staff, and Volunteers.